Your Instructor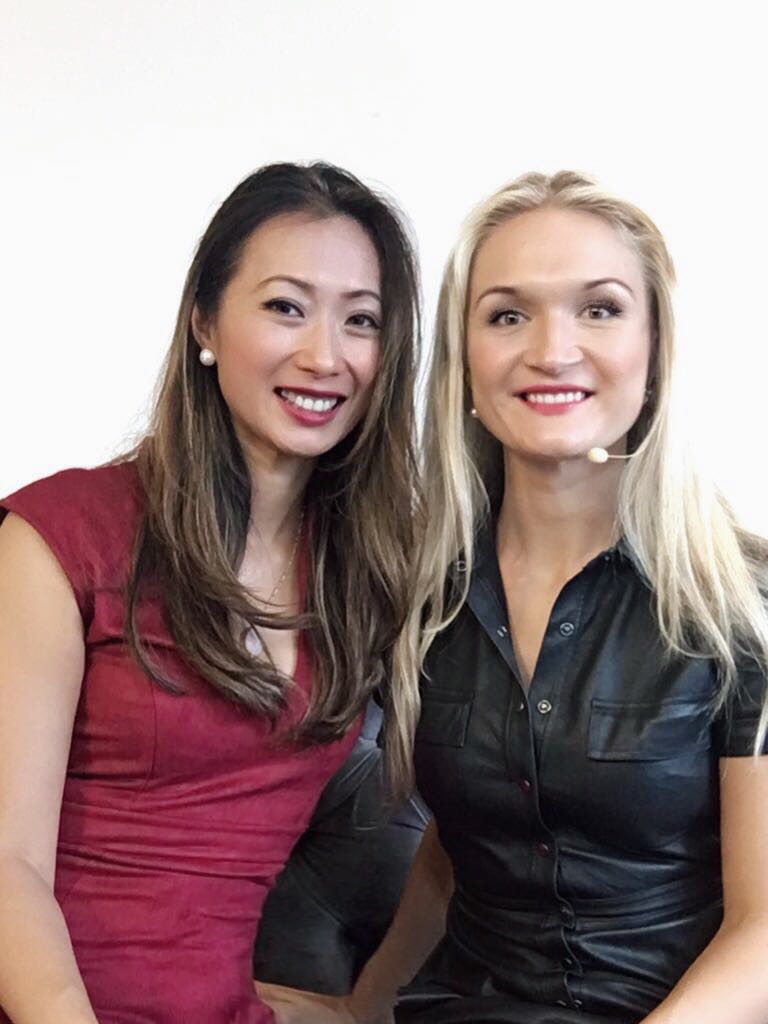 May Ling Lai is a retired Wall Street professional with over 16 years of experience. She began her career at two of the top investment banks: Goldman Sachs and Morgan Stanley. She later managed a large equity short portfolio for a New York Based Hedge Fund. Ultimately, she was a founding partner of the Kiski Group, a boutique financial services firm that offered Asset Management, Risk, and Consulting Services. At Kiski, she at first lead the Analytic department and later created and ran the Innovations Consulting Business to help large asset managers with speciality projects.
May Ling's expertise spans strategy, innovation, financial services, investments, statistical research, systems development, staffing and culture development, and entrepreneurialism. She has worked with C-Suite at some of the largest firms to help them brainstorm, clarify strategy, and achieve their goals.
She retired in 2017 and has been working on passion projects, helping entrepreneurs, and writing a book called The Low Hanging Fruit of Innovation: Why Some Innovate Easily & Consistently, due out by the end of 2018.
Katya Seberson is the Founder & CEO of Executive Mind ( a Manhattan-based learning firm) and inventor of the Seberson Method (a scientifically-proven approach to learning vocabulary quickly and effectively.) She has been teaching NYC's top executives and their children for over 10 years. Katya is known for producing results. Her clients achieve their learning goals. For standardized tests, Katya's teen clients see an average increase of 190 points for the SAT and 6 full points for the ACT.
Did you know that a typical speed reader can take in information as much as 3-5x faster than the fastest speed of an audio book? This course is different from all others in that it is created by two instructors who both can speed read, have done so for years, and were expected to do it for their professional careers.
It began when May Ling Lai, a veteran Wall Street Executive started looking for a way to teach her staff this valuable skill. Her reading speed currently is 10-15x that of an average person. She knew speed reading was real and it was something that she had learned. Sadly, most of the materials she was finding were lacking important elements, confusing, or downright inaccurate. She knew at some point she wanted to create a course that would make speed-reading approachable to far more people, if for no other reason than to debunk the myth that it's not possible.
After retiring before age 40, she finally found the perfect partner to develop this material. As the CEO of Executive Mind, inventor of the Seberson Method, Katya Seberson had been teaching speed reading among other skills for over 10 years. Her clients ranged from age 6 to adults. Katya was a results oriented instructor and her clients were some of the most demanding. Within Standardized Test practice, Katya helped her students on average improves their SAT score by 190 points and their ACT score by 6 points in about 10 weeks. Much of this had to do with her ability to improve their speed at reading.
Speed reading was one of the most sought after courses among professionals in NYC. Herself a speed reader with a pace over 4-6x that of the average person, Katya was often asked by professionals who were trying to keep up with their clients and colleagues. Like May Ling, she also felt a lot of the courses on the market were complete gimmicks. Quite a few had instructors who weren't even speed readers themselves. Instead, the advice they were given was simply regurgitated from an already flawed textbook and, even worse, often out of context.
You CAN Speed Read is the result of actual speed readers who know what's true and what's not. We've reviewed all the science and included our own knowledge of what works and what doesn't. If this is a skill you want to cultivate, if you've tried other courses and failed, this curriculum is going to feel significantly different. We hope you enjoy the course and are on your way to a lifetime of building reading speed.